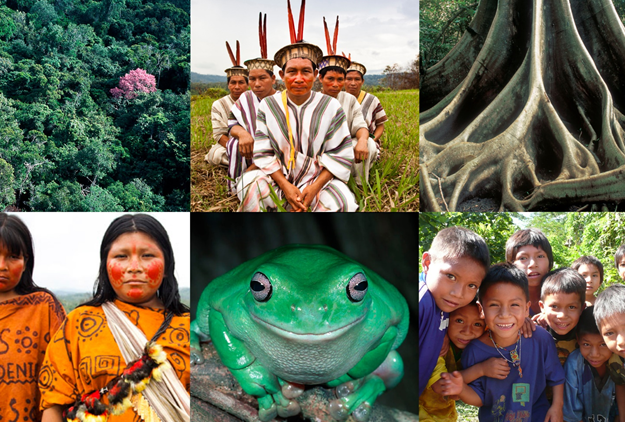 bartlett mitchell, the first contract caterer to achieve certification to The Planet Mark has been awarded The Planet Mark Acre of Rainforest certification in recognition of its commitment to sustainable improvement. The award is part of Planet Mark's partnership with award-winning charity Cool Earth. Their work with indigenous villages in some of the world's most endangered rainforest is helping halt deforestation and transforming the lives of some of the world's poorest and most vunerable communities.
bartlett mitchell's acre goes directly towards supporting the Asháninka community in Central Peru, whose livelihoods depend on the Amazon rainforest remaining standing. The Asháninka is Peru's largest indigenous nation. Their territory is at extreme risk from illegal logging and coca trafficking. Cool Earth is working with 16 villages to form a protective shield for the adjacent National Park, which will make millions of acres of neighbouring forest inaccessible to loggers.
To keep their forest standing and ensure its long-term survival, the Asháninka and communities like them need to be resilient to the changing world around them. Cool Earth gives the villagers the resources they need to keep their forest intact. The aim is to create strong, self-determining communities and for each village partnership to become self-funded within seven years. By creating sustainable livelihoods, the villagers earn more from keeping the forest standing than they could earn from clearing it. They can take responsibility for their futures, avoiding the poverty trap and preserving the unique environment in which live.
Wendy Bartlett, founder and chairman of bartlett mitchell, said: "We are delighted to be part of this wonderful initiative that helps endangered rainforest communities protect the environment in which they live. bartlett mitchell is committed to the UNs Sustainable Development Goals and by working with Cool Earth to help save the rainforest we know we are helping protect one of the most vunerable ecosystems on the planet."
Share on: