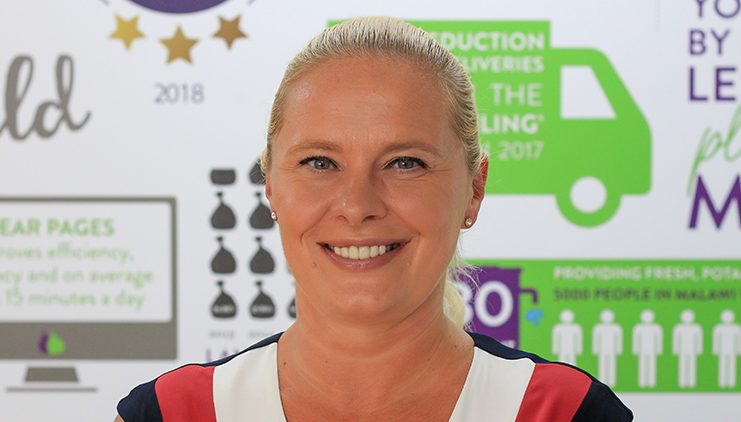 bartlett mitchell, one of the UK's leading independent caterers, has today announced the appointment of Katarina Goodwin as people and talent director, in a newly created role.
Katarina will be responsible for all areas of the people and talent function including all transactional HR, people experience activity, payroll and training.
The development of the new role comes as the company continues to invest in its people and systems as part of its sustainable growth journey.
The company has also promoted Murray Soper to the role of talent and team manager. Murray, who has been with the business for 17 years, began his bartlett mitchell career as a junior team member at one of bartlett mitchell's first sites and has worked his way through the ranks to his current role. He will report to Katarina and support the development of the company's talent pipeline.
An experienced HR practitioner, Katarina has worked across the food and hospitality industry, leading teams across the hotel and restaurants sectors.
Her extensive career has spanned the sector, managing the HR function for flagship hotels such as the Mayfair Millennium Grosvenor Square, the Marriott Kensington, Firmdale Hotels; restaurant groups such as Spaghetti House & Pescatori and Ping Pong restaurants London.
She joins the business from Principal Hayley Hotels where she held the role of HR director for its London Cluster.
This year the company has been voted a 'Best Company' to work for, and achieved 'Investors in People Gold' and named as the first caterer to be awarded a Princess Royal Training Award by City and Guilds Group.
With a degree in hospitality management, Katarina began her career in operations before moving to people and talent management.
Katarina will report to Wendy Bartlett, founder of the business.
She said: "I am very proud and excited to be part of the #bmFamily💜💚 and take care of its people and talent function. The people in the bartlett mitchell business are some of the most inspiring and incredible professionals I have ever met and I cannot wait to work with them as we collectively move towards even bigger and better bartlett mitchell future."
Wendy added: "Our people in the #bmFamily💜💚 are the most important asset we have and something we cherish and respect. Appointing Katarina is about making sure we walk the talk of putting the team at the forefront of our business strategy and growth – which is vital for our foodie culture."
Share on: