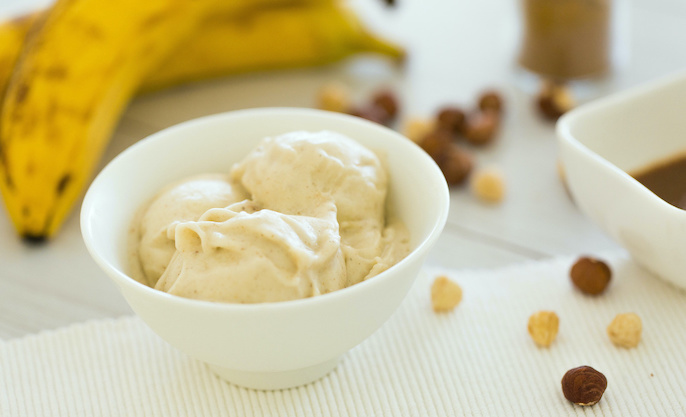 Quick and easy to make this banana and maple ice cream is a perfect way to use those over ripe bananas.
Method
Peel and place the bananas on to a tray and place in the freezer. These have to be frozen solid so will take a few hours and is worth doing the day before.
Put the frozen bananas into a food processer and pour in the milk. Blend on full power for 2-3 minutes (it might resist a little at the start but keep going)
Scape down the sides and add in the maple syrup and blend for another 2 minutes and then serve!