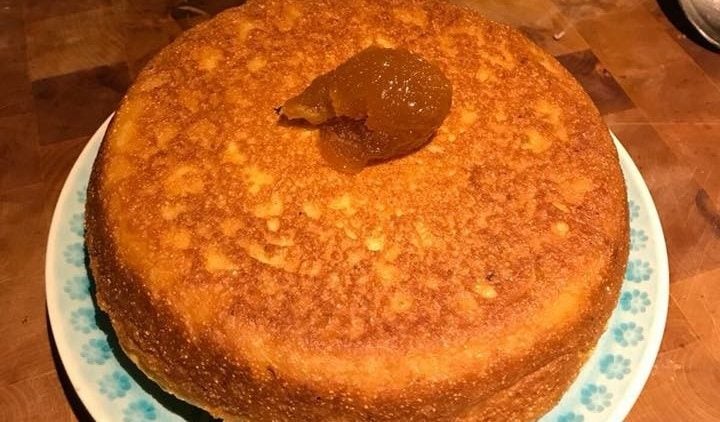 Ingredients
1 egg beaten
330g of whole milk
60g beef dripping melted (you can use butter)
180g polenta
90g plain flour
10g baking powder
10g salt
Method
Heat your over to 220c
Place the pan into the oven for 10 minutes
While the pan is heating, mix all the ingredients together, apart from 30g of the beef dripping/butter.
Remove the pan from the oven and add the remaining dripping (being careful it may spit)
Add the batter and return to the oven and cook for 20 minutes.
Turn out onto a cooling rack.
This is best eaten within 1 one hour.
I sometime bush the corn bread with honey when I first turn it onto the cooling rack. I have not told Beth I do this, because she asks for the recipe back!