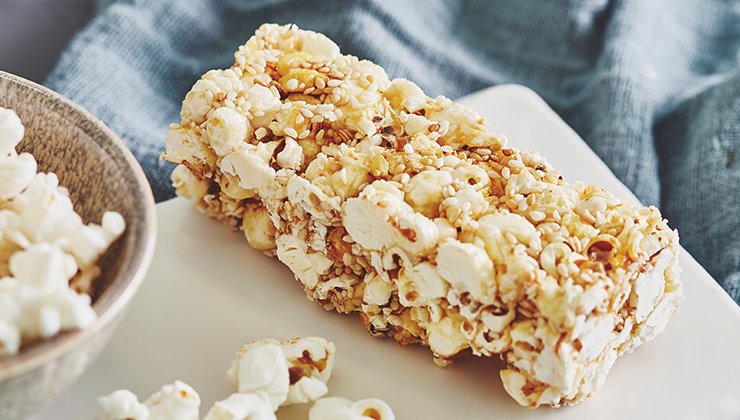 Ingredients
70g raw popcorn
60g sesame seeds
80g clear honey
1 tbsp sesame oil
Salt
These sesame toffee popcorn bars, from our Vitality range, are just what you need when the munchies attack and you're looking for a healthy snack to keep you going.
Method
Cook popcorn as normal and place in a mixing bowl.
Lightly toast the sesame seeds in a dry pan and set aside.
Heat the honey until hot and thin. Add the sesame oil and toasted seeds, pour this over the popcorn and cook over a low heat for a couple of minutes to help break down the corn and absorb the honey, stirring all the time.
Turn out into a lined tray and press down to compact.
Allow to cool and set then cut into bars.