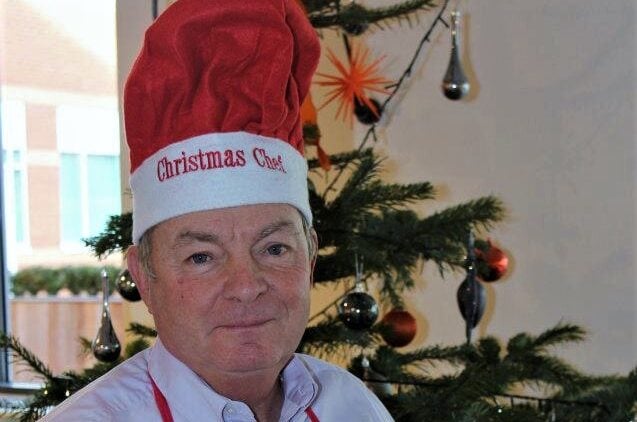 Not sure what to drink this festive season? Ian shares his recommendations – Wines  for Christmas and the New Year
Fizz.
There's an excellent Prosecco at Waitose.
San Leo NV in Magnums.
The best way to drink any wine. £15.49 a magnum (150mls) down at the moment from £20.99.
For a champagne, again Waitrose.
Bredon Jean Louis Cuvee NV.
Wine from a small producer with mostly Pinot Noir grapes, and a dash of Chardonnay. Smooth and fruity and great value at half price £12.50.
Brandy.
Lots about, but there is a great one at Aldi.
Ducastaing Bas Armagnac 1975.
Great Armagnac which should cost £70+ a bottle (50 cl) but is only £24.99. Lovely plum and orange flavours. Not cheap but terrific value.
Dessert Wines.
I have bought two dessert wines for the festive period, both from the same supplier. Been drinking it for years and from Majestic. Both from Andrew Quady in California and both at £11.99 or £9.99 if bought in a mixed case of 6 bottles.
Elysium Black Muscat 2014 (37.5 cl)
Blackish in colour, intense flavours and great with chocolate.
Essensia Orange Muscat 2013 (37.5cl)
Outrageously rich with peach and orange flavours goes with anything, even on its own as an aperitif.
Wine pairings.
When drinking wine, the most important thing is to drink what you enjoy. However it may be interesting to know what goes well with various Christmas foods.
Turkey
A good Chardonnay or a Cru Beaujolais.
Douglas Geen Chardonnay 2015.
Western Cape South Africa. Waitrose – £5.49 or
Sainsbury's Taste the Difference Beaujolais Villages Coteau
2014.
Goose
A really nice Pinot Noir or a meaty white such as Gewurztraminer.
Parcel Series Pinot Noir 2015
Central Otago. New Zealand – £8.99 Majestic Wines
Gerwurtztraminer 'Taste the Difference' 2015
Alsace. France – £8.00 Sainsbury's
Duck
A range of wines including Pinot Noir, Gerwurtztraminer but try this one, delicious.
Minarete Ribera del Duero 2014. Red.
The Exquisite Collection. Aldi £5.99.
BEST VALUE!
Vegetarian Food
Anything local, ie English wine. No air miles.
Denbies Wines from Dorking are a good example.
Pinot Noir. £16.95
Redlands £11.50
Surrey Gold £8.99
Flint Valley £8.99
May I wish you all a great festive time, and remember, please drink responsibly.
Pip Pip
Share on: