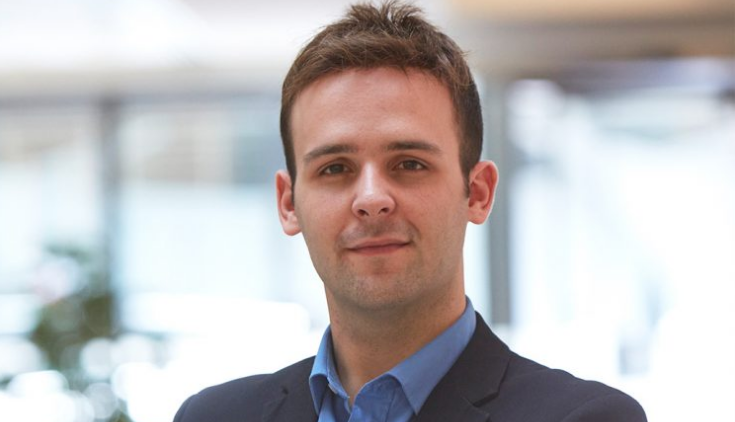 What is your current role and what does it entail?
My role is Coffee Brand Manager which basically means that I spend a lot of my time working with clients and customers to help them get the right brand of coffee that better suits their organisation and workplace. We do a lot of this through tasting and development days so it is really good fun and a great way to explore coffee.
As part of our service, we offer a wide range of coffee options. Perkee, a premium sustainable coffee we developed ourselves, is really popular with our customers and clients. If that's the brand they choose for their workplace, I start a four-week mobilisation period which involves accessing coffee bar facilities and equipment and looking at the venue and environment as a whole to make sure it is ready for service on the 'go live' date.
As well as all the practical elements, I will also work with our baristas to give them the core training they need such as barista skills, and an understanding of the brand and its guidelines.
As part of my role, I also monitor sales prior and after a launch as this helps us continue to develop our offer. We actually have one site which has improved coffee sales by 80% during the first four weeks.
Outside of the practical or 'hands-on' work I do, I also oversee the broader coffee offer within our business – keeping up with trends and developments in the industry.
Why did you want to work in foodservice?
I initially moved into the industry as I did some ad hoc work with a caterer after being introduced to the role by a relative. I can honestly say that it has been fantastic and has helped me find a career path which I'm really enjoying.
It's different to working in a retail environment as we see our customers every day and it gives us an opportunity to give closer attention to their needs. We can really form closer relationships with our customers in the foodservice environment.
What education/training/comps have you undertaken to get this far?

I am certified as a Professional Barista by the Speciality Coffee Association and I have competed at the UK Barista Championships 2017. Whilst I have this specialist certification, I am also very privileged to have worked across some fantastic venues where I have been able to learn more about the variety that our industry offers.
What do you enjoy about your role/the industry?

I really enjoy the challenge of developing and building teams and people. In my role, I am responsible for the training and development of our baristas to help them reach their potential. This is incredibly rewarding for me.
How do you think the industry could improve in order to support its future growth?
I think one of the major issues facing the industry is the issue of recruitment.
The foodservice industry is a little unknown to people outside of it. When looking to make a decision about where to work, people are able to visit retail sites openly and take a look at how they work. That's less easy to do in foodservice as most venues wont be accessible by the general public. The only 'access' they'd have is if they know somebody already working there.
We need to explain what we do a little better and create channels where people can see what its likes for themselves.
This industry provides so many fantastic opportunities for people who are looking to develop a rewarding and fun career. We need to make sure we attracting them to our world.
What are your favourite/least favourite dishes/foods?
Given that I work in foodservice, its safe to say that I like food in general. I'm a huge fan of Mediterranean and Mexican food, with Lasagna, Paella and Tacos being my favourite dishes.
How do you like to unwind away from work?
It really depends on the mood I'm in to be honest. My interests range from digital and canvas painting right the way through to playing computer games. London is obviously also great for going for a few drinks with friends.
What is your biggest ambition or aspiration for the future?
This career path will never end. I'd like to continue to develop our coffee offer at bartlett mitchell and work on bigger projects in the future. I really want to continue developing as a coffee professional and, eventually, I'd love to become an SCA judge and travel to see coffee being developed at its origins.
This article first appeared in b&i Catering and the full article can be read here
Share on: